The morning was spent mostly fiddling with Terry's new Surface Pro laptop. It was supplied with Windows 10S. A version of Windows which allows only for apps from the Windows store to be installed. It was therefore necessary to install 10 Pro in order to do anything useful. Needless to say the hard disk was also encrypted adding a further complication.
I walked into town around lunchtime to visit the bank and get something to eat. Happy Cow told me of a burger shop in Mount Pleasant selling vegetarian and vegan burgers. I was told that around 25% of burgers sold are vegan. I ordered the vegan mixed mushroom burger which was very nice.
LBS had received their replacement UPS so I walked across the road and set that up as well as take the hard disks from a couple of redundant computers. I then walked back to Glebe Close to get some bedding for a night in a shepherd's hut.
I popped into Tesco for some food for the evening: salad, mushrooms, Mediterranean vegetables for the BBQ and some mixed nuts. Matthew was also at Tesco so I followed him to the site in Isfield.
There, we met Dave, who owns the land. Matthew and I walked through the woods with his young dog before opening up a hut and lighting a fire. The stove in this hut had never been lit so needed burning in to remove the paint and sealant. Matthew had loads of seasoned oak so the fires were quickly alight and the three of us sat down to chicken although I ate salad and veg.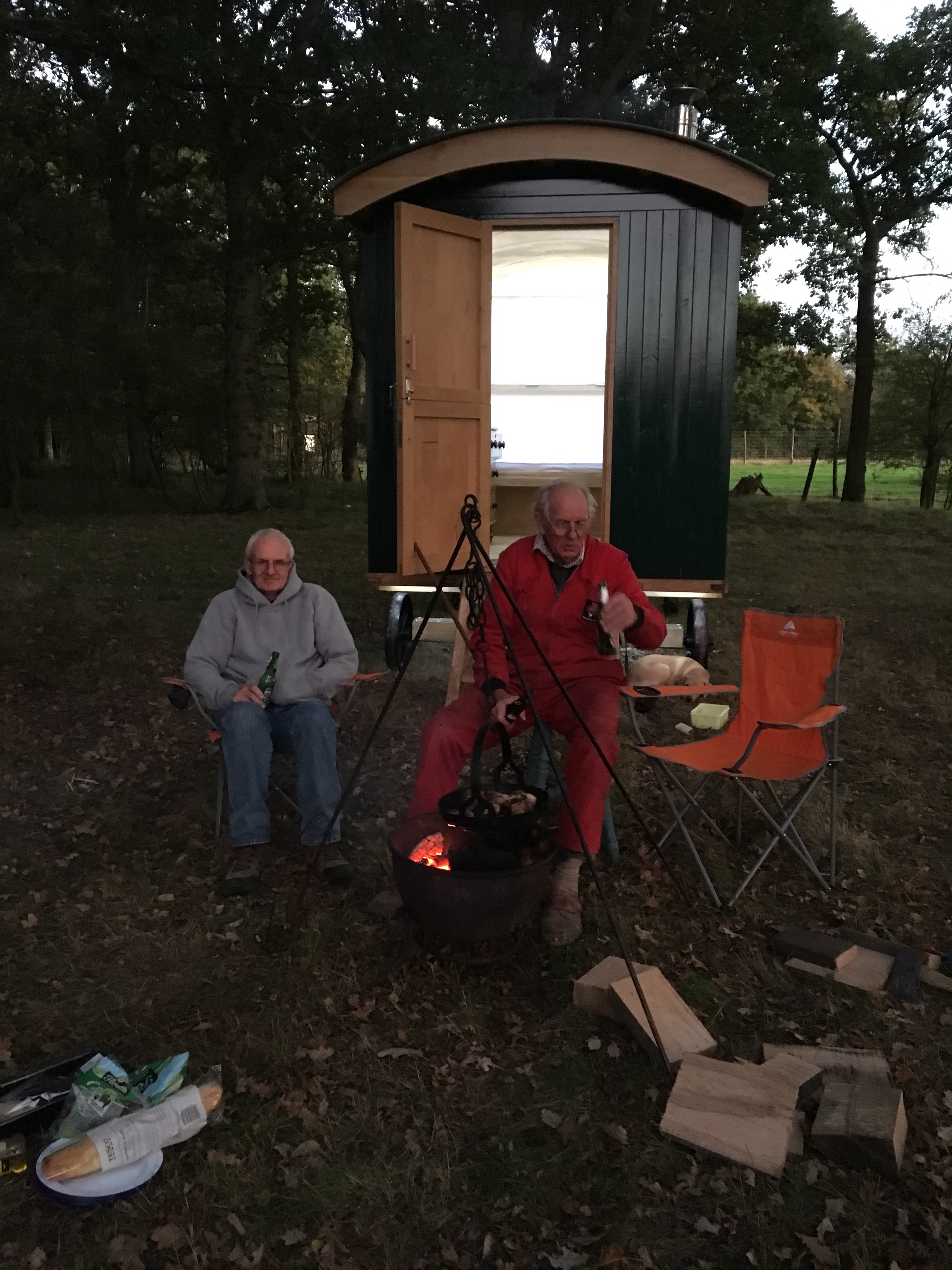 Matthew had to leave to collect Molly and Dave followed him out. I installed Windows 10 Pro on Terry's laptop and then went to bed.
I had an excellent night's sleep as the hut was warm and comfortable. There is a double bed with a foam mattress. You could live in this hut all winter with no problem.
From the hut window I can see rows of PV (solar panels) on the adjacent land. Not far from the hut is a lovely flat field used for camping. Dave has a very attractive location here with plenty of wildlife and beautiful oaks. After a while you might no longer hear the sound of traffic on the nearby road.