I was fast asleep when the alarm went off this morning so I nearly jumped out of my skin as my phone was right by my head. I took off my watch last night to charge it and fell asleep before it was fully charged so was not wearing it.
Fido was pleased to see me when I let him out. He was there when I gave Dave his tablet. Dave seemed a little poorly so I gave him his shot early.
The walk was fine and I think Princess might be getting the hang of always being on the lead. I'd decided to give her a good brush this afternoon but that was not to be. It was not cold this morning so I felt decidedly overdressed in my hoodie and my coat. I did do the coat up at one point but could easily have done without it.
Everyone came back nicely at the end and the four more reliable ones were allowed to continue at will.
After feeding all the dogs, it was time to go out with Dave. I find walking around the block with Dave quite boring so I decided to take Oskar and Charlie with me and go onto the Promontory. I also decided to try letting Dave be master of his own destiny and let him off the lead too. Everything seemed to be going well and we were getting along fine. Charlie and Oskar played together and Dave pottered around. At one point Dave went the wrong way, retracing his steps back towards the camping. This was not really a problem although I would have preferred to do a circuit. Charlie, Oskar and I followed Dave back to the Large Beach where they then lost the ball. Dave was patiently waiting whilst I rummaged in the bushes to try to locate the missing ball. Meanwhile, Charlie and Oskar chased each other about. When I looked back, Dave had disappeared. I looked everywhere but could not see him. We went back to Grammeno Beach and then into the camping. I asked Lau to keep an eye out for Dave and also the Germans with the motorhomes and their own dogs. Between them they have four. I took Charlie and Oskar up onto the road and we walked back down to the stony beach. Then back to Grammeno Beach and all around the Promontory. I decided to try one last spot before going back to the camping. And behold, there was His Snuffliness!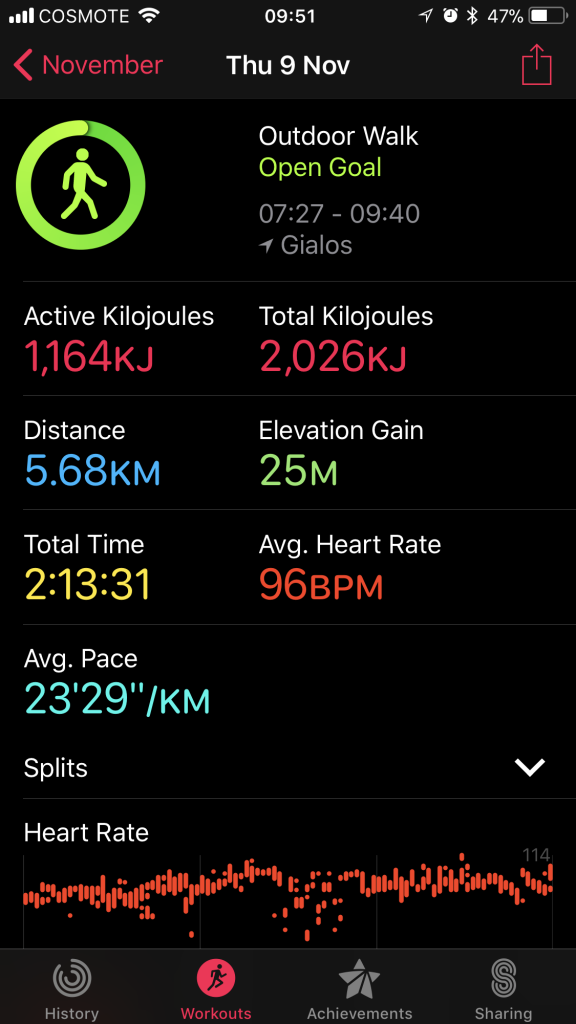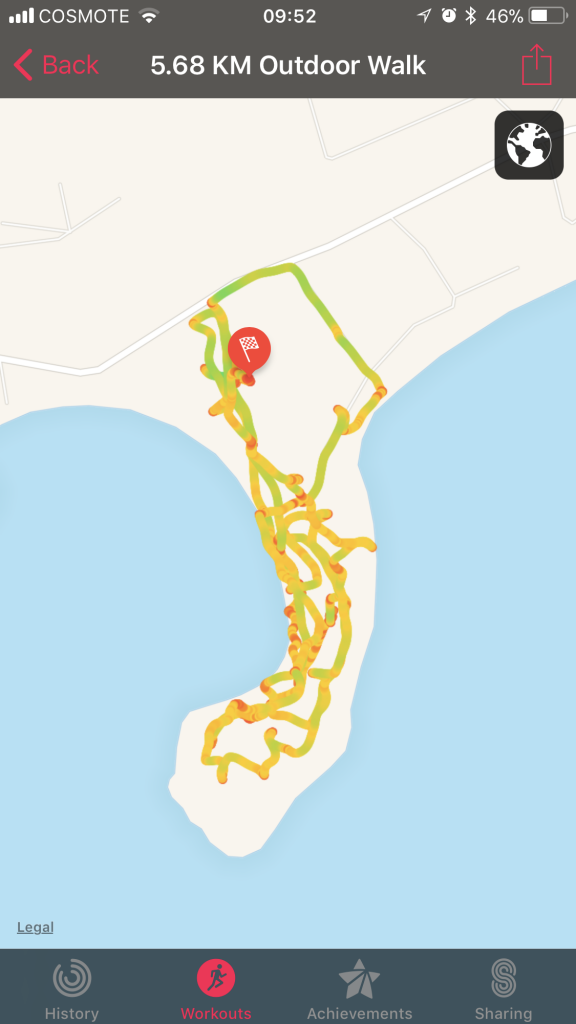 The morning was sunny and warm with a high of exactly 25C although the nighttime temperature dipped to 14.3C at one point. Below 15C starts to get a little chilly for the doggies.
I received a message from Maria requesting a meeting about the camping so we got together at 14:30 in the reception. We were talking about the new wooden cabins Georgia is going to install, a meeting and eating location and renovation of the kitchen. Whilst all this was going on, a young French couple appeared asking for prices for a tent or one of the Small Cabins. They went off for a look and to see how much money they had before returning for a little negotiation. It was quite interesting as I got the job of negotiator in French whilst talking to Maria in English and Georgia in Greek. My brain was about to explode by the end of it all. They got a deal on a ten-day stay which will serve them well as next week is looking wet although less wet then yesterday's forecest.
You may recall Gilles, who was one of my lodgers and came to Fitzroy once or twice. He moved to London and has a job in a school like he had at RSH. He is very keen on Jazz and dance and has been hosting a monthly dance evening together with a friend. They have just changed their location to Dirty Harry's in Soho and so there is a new flyer and updates to the website.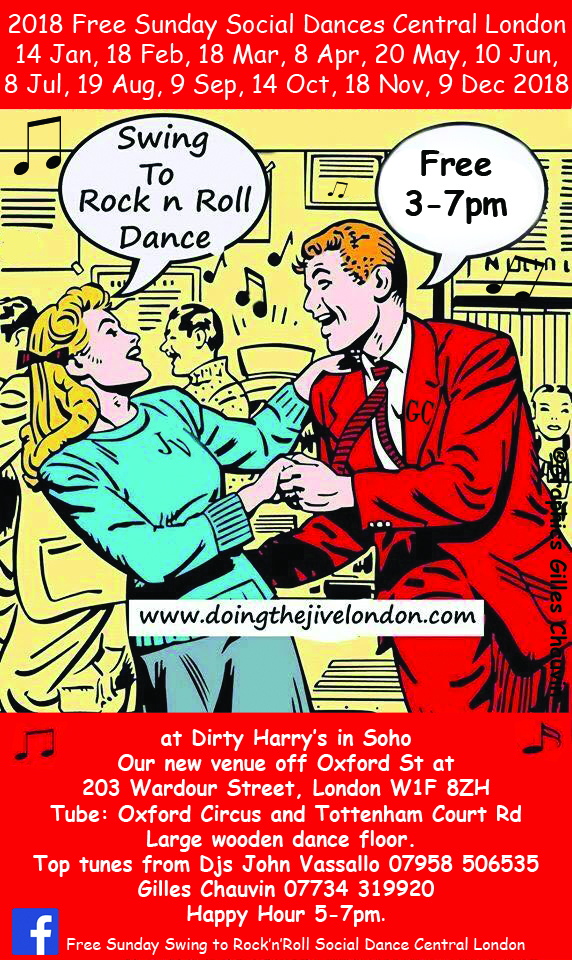 My feet are cold and I'm wearing shorts. I think I need to retreat into the van and get something to eat. I now know that the water is cold if I do not turn on the hot water and go for a shower at 19:00. Note to self: don't forget to turn on the water!