The storeroom bird was not around today so probably found its way out of the door. Georgia and Maria left this evening as someone important for camping marketing is arriving from Cyprus today. Apparently, they have a connection in Lufthansa which has offices all around the world. The plan is to attract people during the early part of the year.
Georgia came to tell me they were leaving but was able to give me some of the new pressing from the recently harvested olives. The oil is still green so needs to settle a bit. She assures me it has nothing added: no chemicals, no artificial fertilizers, only water! She only was able to collect a smaller amount than hoped. She told me very proudly that she was out of bed and on the road by 08:30. Unheard of for Georgia. I needed to give Dave his jab when she was there but she disappeared as soon as I produced a syringe and needle and approached Dave.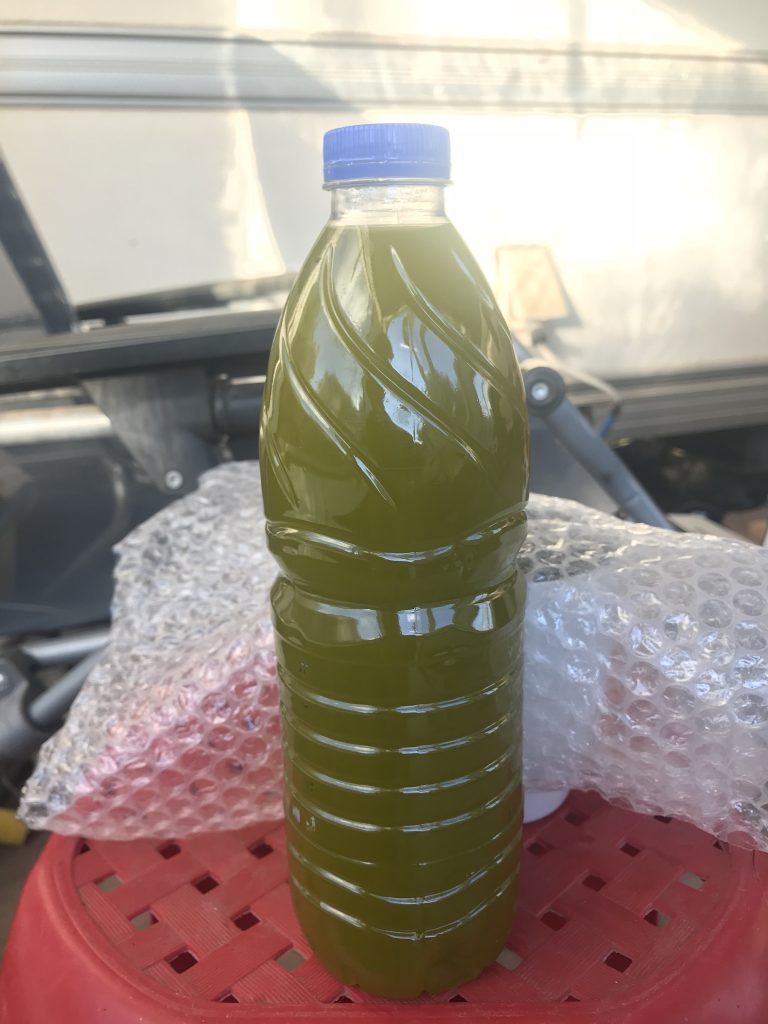 She's having a bit of a problem with Mickey's health situation as the broken leg seems to be taking its time to heal. It has metal implants to strengthen the bones so Mickey must not be allowed to run for a minimum of two months. That two month period is up at the beginning of January however, as I pointed out to Maria, Mickey needs to slowly work up his fitness and not go racing off at full speed. Maria is planning to spend Christmas and New Year with her family in Athens. Georgia also plans to go to Athens for a week or so too. So far, Georgia has insisted that Mickey is cared for by her or Maria. Maria offered to take Mickey to Athens with her. Not a difficult problem as Maria has a fear of flying so always takes the ferry. I hate the ferry as it is long and boring especially if you don't have a cabin. Georgia doesn't want her to take him. I offered to look after Mickey and take him for walks with Dave who he knows and gets on with. Walking him with the others is not an option in his present condition. Georgia is bound to say no when Maria proposes it but may decide later that there is little option. I don't care either way and am only interested in Mickey's welfare. Interestingly, a year ago, Mickey was just the dog around the camping who lived outside in all weathers and was lucky if he could get in out of the rain. Now she is fussing over him like she would a child. I applaud the sentiment but find the pendulum has swung a little too far the other way.
More Albanians arrived, inspected one of the wooden cabins but, as far as I know, have not taken it up. They are bound to return tomorrow so I get lumbered with sorting it out!
Here is the promised picture of the plant: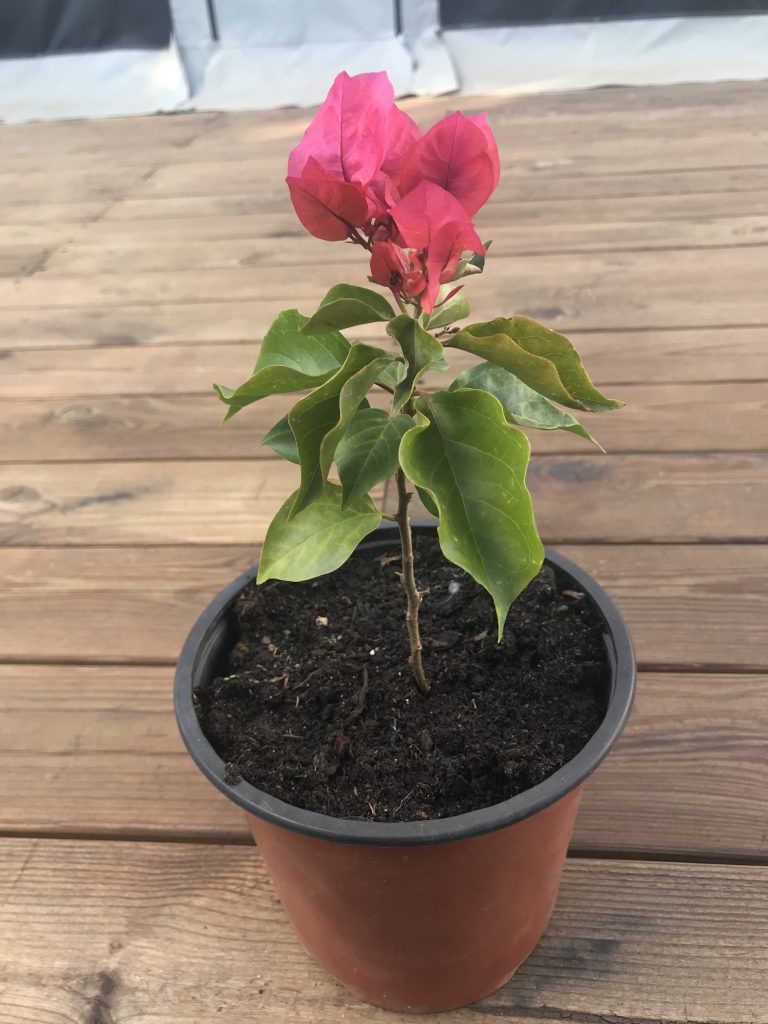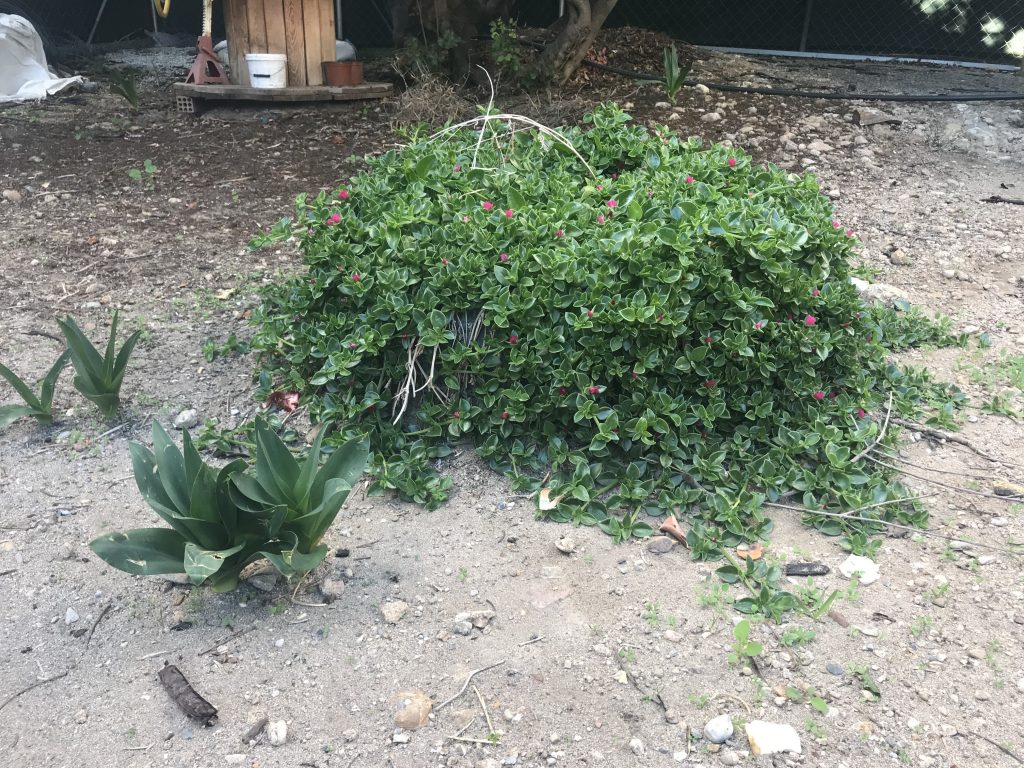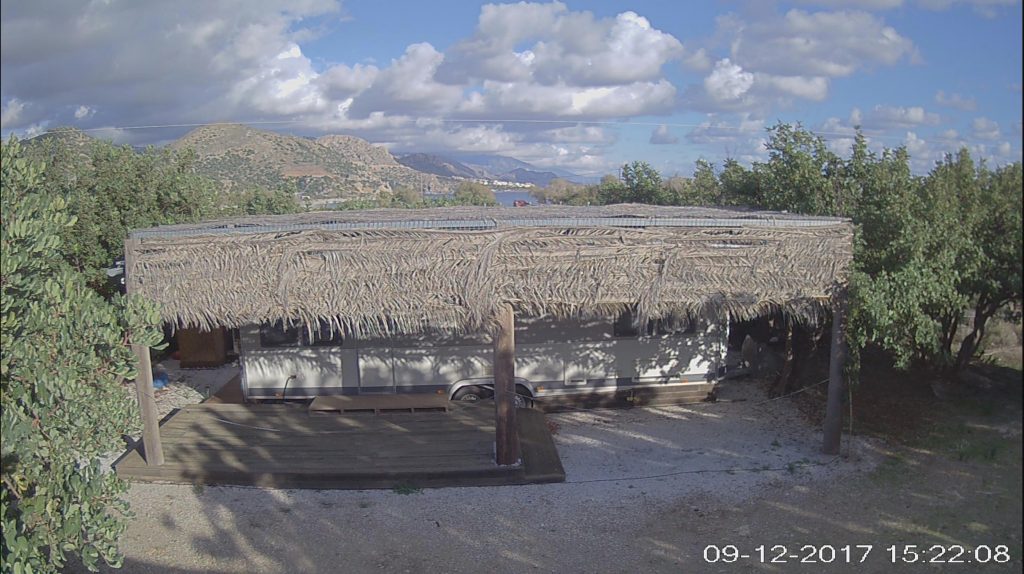 Loads of very menacing black clouds appeared on the horizon as we were out on the evening walk and I was expecting loads of rain. Only a few drops fell and it passed overhead to land elsewhere. The forecast is for a wet night but the probability has reduced to 75% so we may still be dry in the morning.