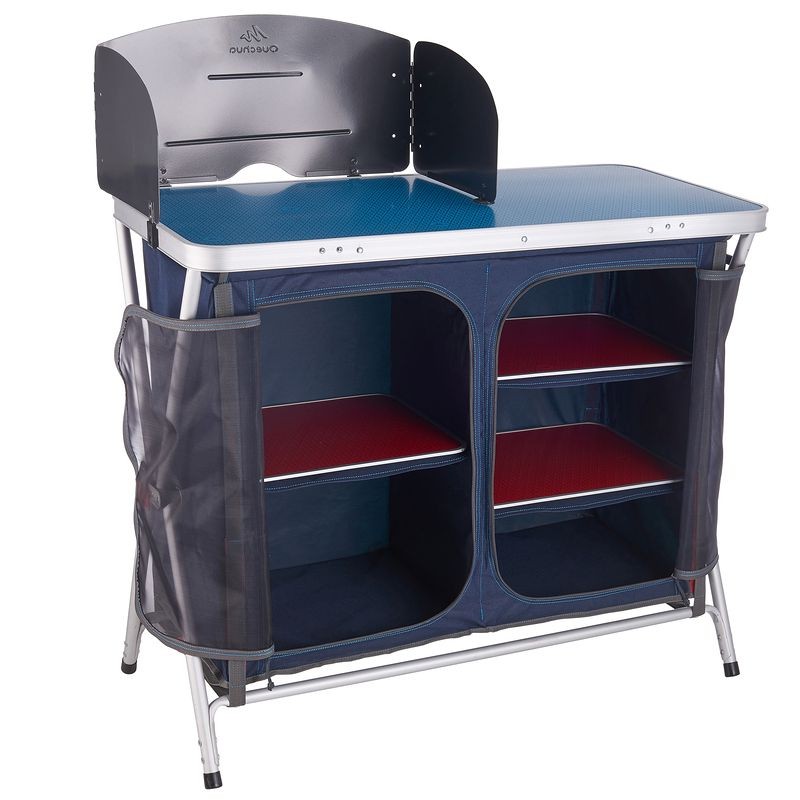 I've been shopping again! This time I've bought a kitchen unit to put on my deck so that I can use my new electric cooking pot outside and I can stow all my stuff underneath. At present, it all gets cluttered on the shelf under my computer. It gets very dirty there and looks extremely unsightly. Ursula bought a very nice unit from Decathlon when they came in May so I have ordered a similar item from them. Out of sight, out of mind and all that! Previously, each time it got windy, all the stuff has had to be cleared from the decking.
No wind this morning so annoying mosquitoes for me and for the dogs. It didn't stop us playing ball as it's better to keep moving anyway. Again, there were no discernable FreeLoaders on the Promontory. It may be my imagination but there seem to be far fewer of them this year than last. But then, August starts tomorrow and with it the main Greek holiday season.
It was just getting light when we got back to the camping so I was sure to take a lamp when I went for my run. I pinched the flashing rear light from my bike as I cannot recall the last time I rode my bike after dark.
The new router at Inter Sport is working well so I have only to move all the data back and reconfigure the workstations and it's done. Any approaching vehicles cannot fail to see me.
It's not been a very active day for me although I have completed a clear month of achieving my daily goals so have received the July Challenge Award which required me to close all three rings for every day in July. Job Done! What challenge will August bring?
Mikhalis is sanding Georgia's bottom again. Well, more precisely, the bottom of Georgia's boat. One day, I'll walk out of here to find it's actually gone to spend some time in the water! Like all the other unfinished jobs which could have been completed in the winter, he is sanding away in peak season, July/August! I have yet to experience the joy of painting which I feel certain will come next. It will add to the other aromas – The Grammeno Ferrari being one.
I'm ahead of the game today having started cooking my food earlier. There are some different beans on the hob and I've already eaten a sweetcorn. Don't you just hate those bits between your teeth? I'll get some tomatoes, cucumber, olives and pepper ready when I come back with the dogs then eat my beans once they've gone to their beds.
I've noticed this summer that I have not been drinking lots during the day. Last year I would drink lots of water throughout the day. This year I have no desire. Last year I'd sleep through the night without getting up. This year there's no chance! Something to do with all the liquids I'm consuming with fruit for breakfast, watermelon in the afternoon and vegetables in the evening I suppose.
My beans are now cooked and are resting on the hob. I shall take the dogs out for their evening wander around the fields and we're done! Last year during the summer months, there was only a morning walk and I don't think we started going out in the evenings until Tony and Ursula arrived in September. Even then, it was not immediately.
The sound of sanding continues from without. I'm sure the customers are as delighted as I am but then I suppose they are enured to it! Talking to a Greek the other day about the new road project, she said that they are always used to the fact that works start late and can run years beyond their scheduled completion date. I understand the road from Athens to Patras has now been completed. That was standing idle when I came in 2011 with Edward.