Four humans and three dogs attended the burial of Georgia's dog. Toni made short work of digging the grave despite the wet sand and my assistance. The grave should be deep enough to deter potential visitors. So far Siiri has had no unwelcome admirers.
I took Isabella and Sasha for a brisk walk of the Promontory under gentle moonlight. The girls enjoyed themselves and I found a couple of rocks to mark the grave. We returned to join the others who were pleasantly silent.
Today's first walk was over by 06:30 so it was still dark when I took Sasha and Isabella on their walk. The ball thrower accompanied us however the ball remained elusive. Sasha, chewing on a bone, monitored my progress as I performed my FST.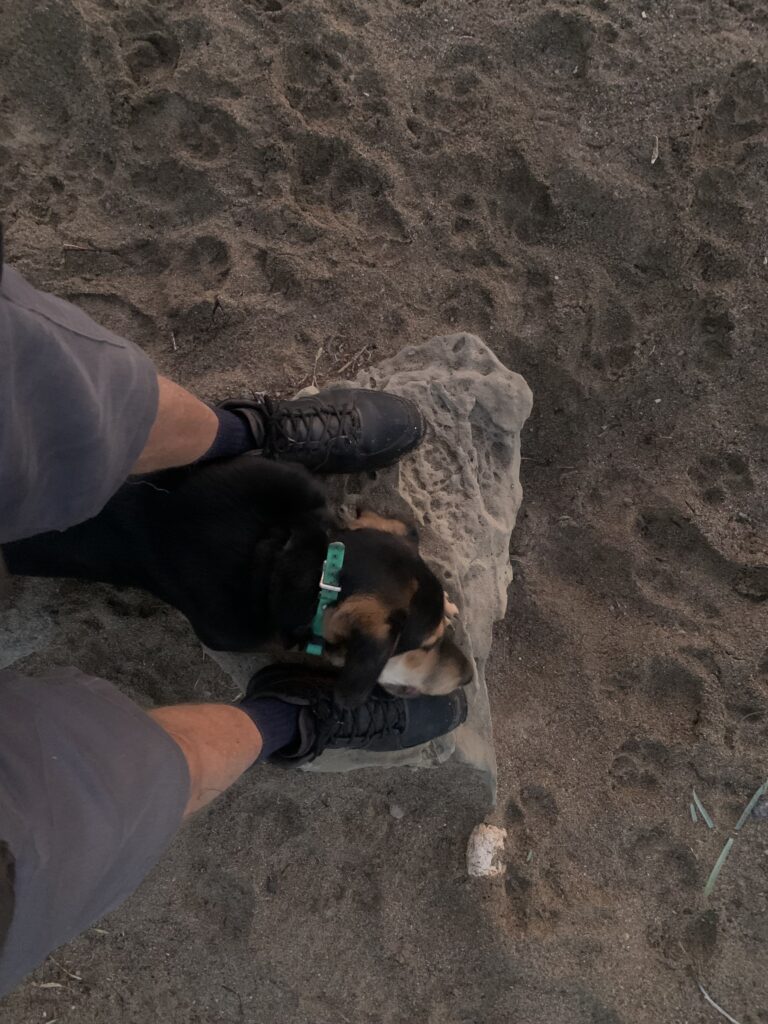 I rode over Panorama to the bakers to pick up a round loaf. I must visit Petrakis tomorrow.
Fido took Jorma for a walk but missed out on feeding time so had his when he returned surrounded by interested onlookers. I needed to sort out the money for Georgia as I'd not been doing it as I was going along.
Jorma walked back from Paleochora pushing his bike following the failure of the valve in his rear tyre. I shall try to buy a replacement tomorrow morning.
Our Lithuanian customers reported a big leak in the customer kitchen which was a broken hot pipe to one of the sinks. Fortunately, Toni was in his caravan so quickly shut off the water and replaced the flexible pipe. I think plastic pipe is better than braided rubber pipes. I mopped up once I'd taken Sasha for a walk. Kirsti and Jorma went around the other way so we met in the middle. Bona was riding her bike on her way back from work as we came to the entrance of the camping. She petted Sasha then went on her way after her tiring day in the greenhouses.
The weather has been very mild with mostly blue sky which brought customers to the beach.