There was a doggy event during the night sparked off by another dog near to the compound. I wandered out to see if there was anything there but didn't hang around as it was cool.
No problem getting out of bed and out of the gate as it was mild but dark with a good selection of stars. The moon has deserted us for a little while. Two vehicles were in the car park, the BB and a German van with a couple within.
We were soon going over the rocks quite speedily and then up the beach to Plakaki. I felt I might be alone again but more detailed examination revealed a good selection of flashing lights. Some of the reds are becoming a little weak. Skinny and Obi are the brightest so the easiest to spot.
We dropped off the boys who arrived almost together then Sasha, Isabella and I set out accompanied by the thrower and only one ball. There was no one else around so we hastened to the rocks to watch the sunrise. Slightly difficult, as it was due to some inconsiderately placed clouds. I performed my FST alone and soon after the girls disappeared to reappear as four dogs with Andreas following along.
There was a very limited amount of ball-throwing and then we wandered back to Alonaki Beach where we chatted a while before separating.
I rode into Paleochora and the bakery, where I was informed there would be no fresh bread tomorrow, then a quick stop at Petrakis. Running out of black olives on Christmas Day might be a tragedy.
I fed the dogs and Sasha returned from a walk with Jorma just in time for food.
There were DDs to prepare and tea to be made so I busied myself within trying to get ahead of the day. I'd left some big beans in the pot whilst out walking and riding. They'd been soaked during the night alongside some lentils for the DDs.
I sat and drank tea whist enjoying the sunny day. I'd tasked myself with buying a new BMS for the batteries to replace the original which died probably as a result of the dodgy cable.
Jorma came for Fido and I was about to take Isabella when Kirsti came to give me the daftest ever Santa.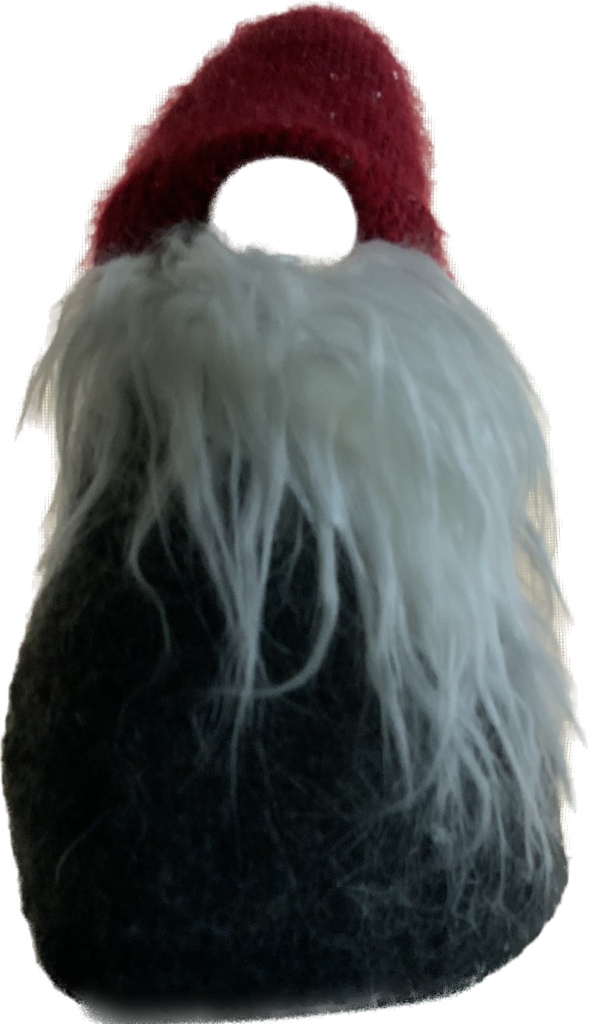 I took Isabella out in the opposite direction and met Jorma on the corner of the road where he was working with Fido. Isabella sat nicely and then we went back. Jorma and Fido returned a little later as they'd extended their walk.
It was time to actually order a new BMS which I did through AliExpress as I decided to get another Daly one delivered from stocks in Germany which should hopefully, be quicker. Better than risking damaging my batteries. I'll check the cables to make sure this one lasts longer!
The dogs were inside whilst Obi and I prepared their food bowls so he was the first to be served. We were done and dusted before five!
I've not seen much of the punters today only Kirsti and Jorma. Georgia's car has been in and out several times and she has a friend staying in T1. The dogs were noisy as Mickey and Πέντε were making a racket. There are people in CBV until the New Year so I discovered from Xanthippos.