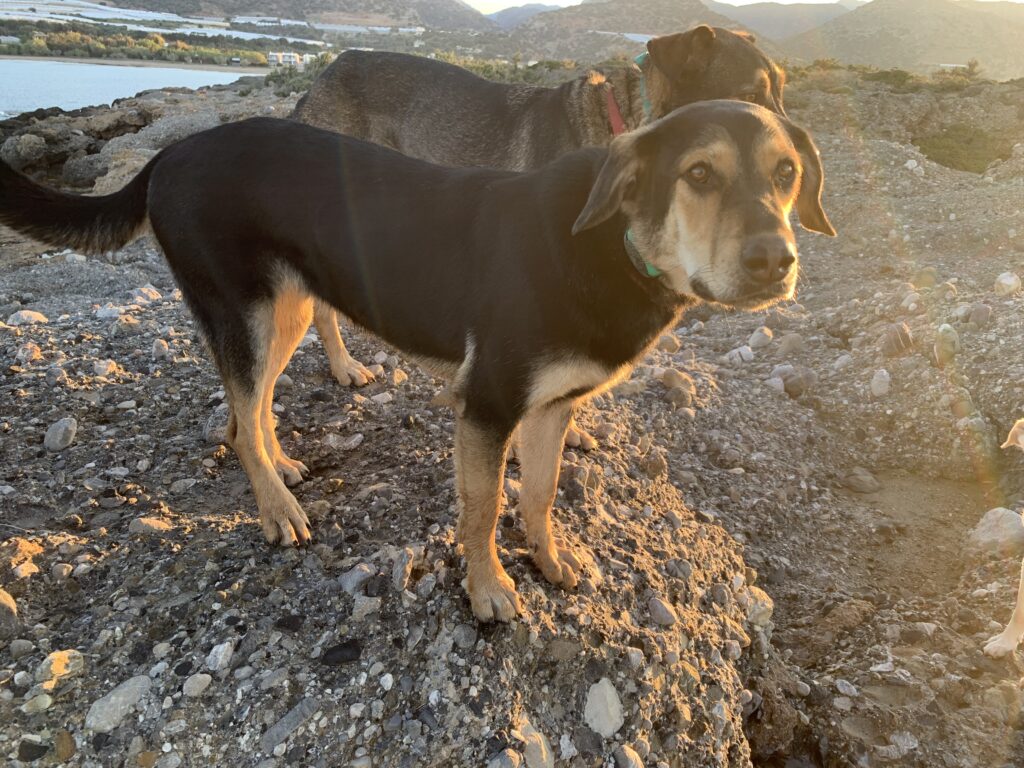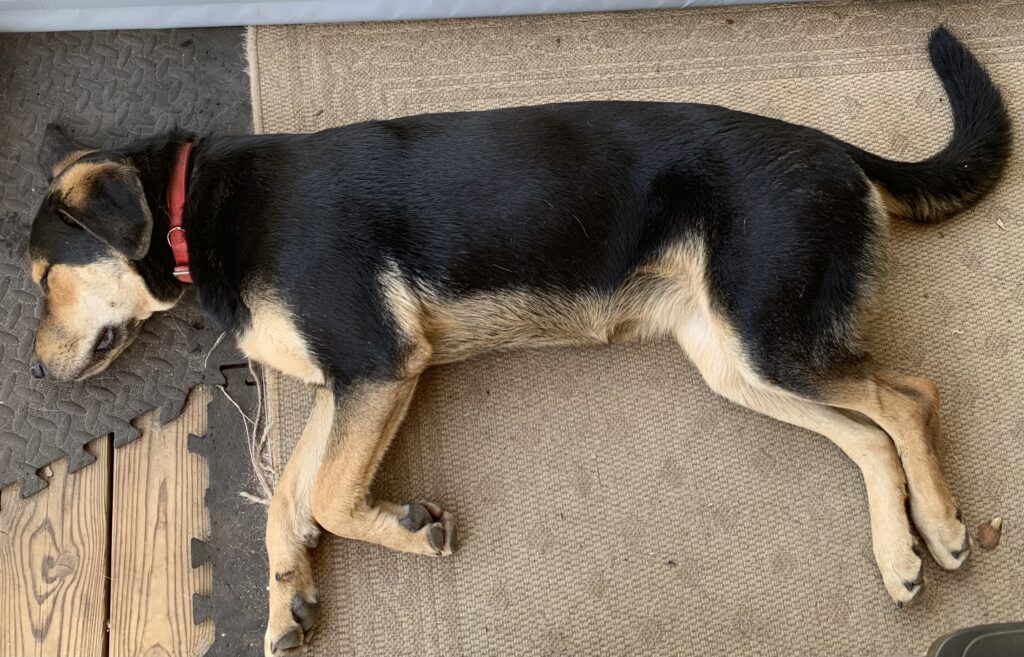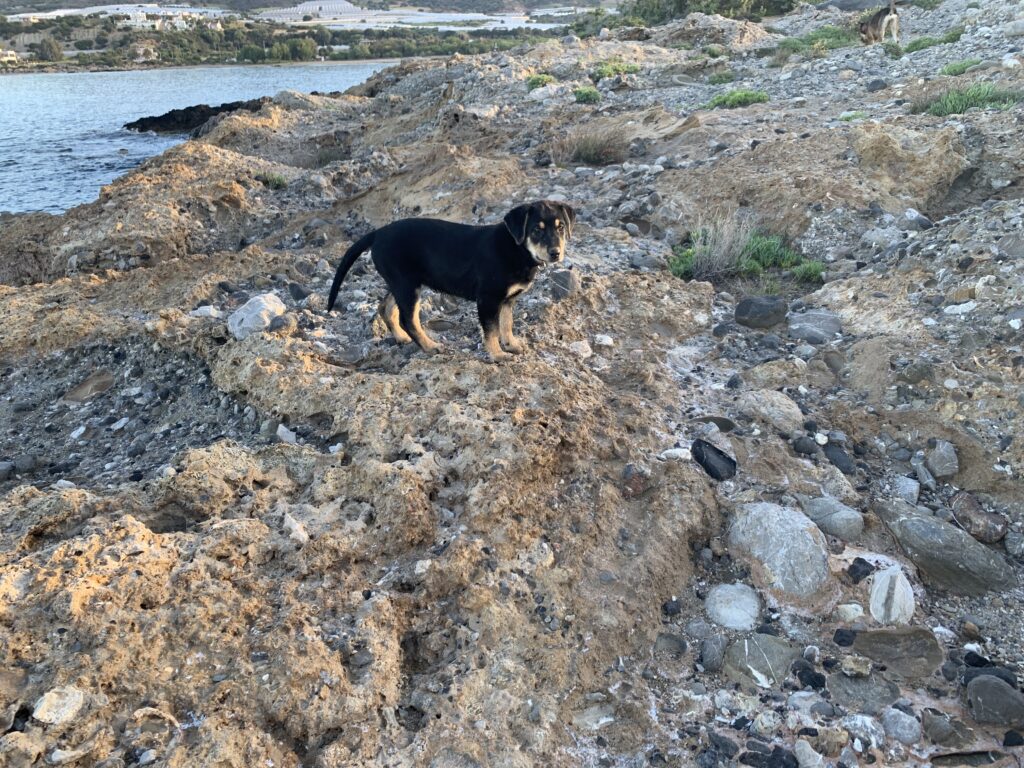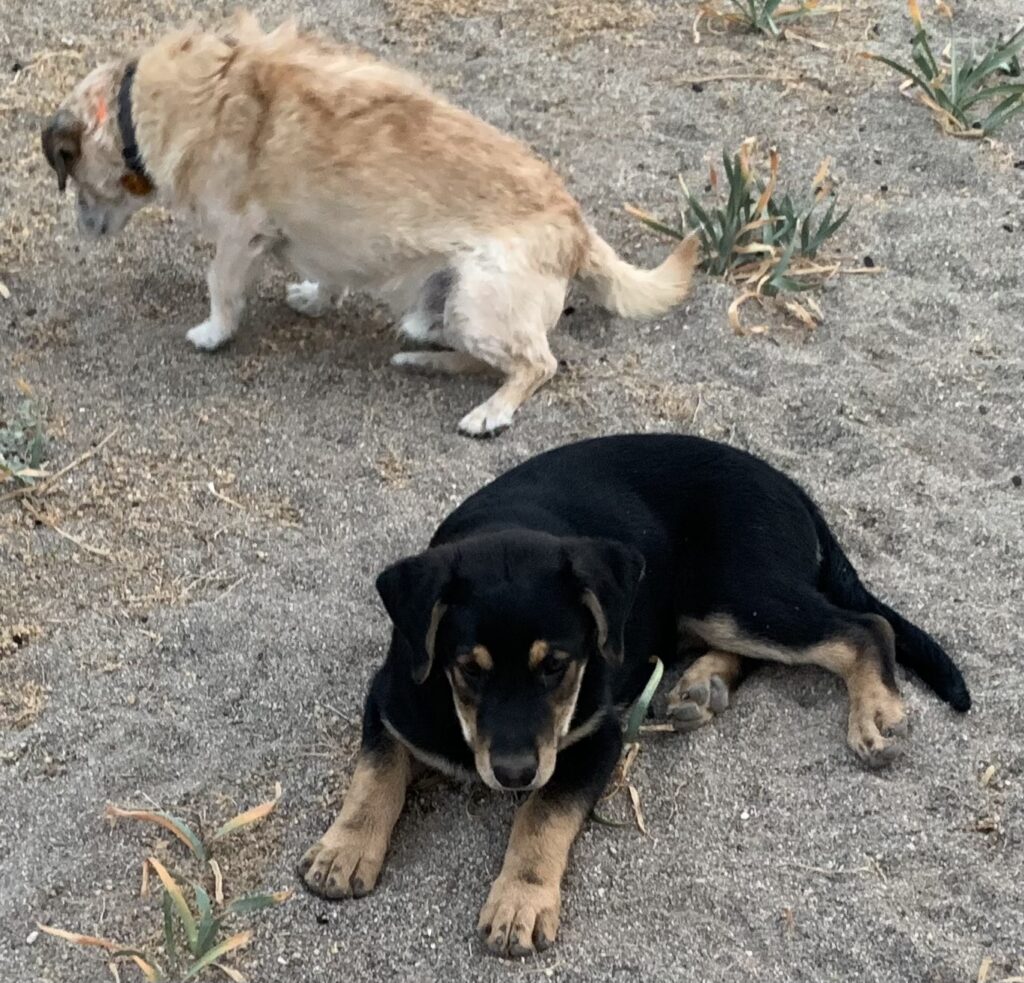 More rodent activity meant an earlier wake-up than expected so we got up anyway as I wanted to go to Paleochora before the road closed. I certainly didn't want to find myself on the Paleochora side of the closure. It now transpires that pedestrians and cyclists are able to pass the works with a little delay. Vehicles must wait until the road is clear and cyclists and pedestrians are expendable anyway.
It was a little darker on our walk due to the earlier start but it was getting light was we approached the Promontory for the second time. Incidentally, I had a report of an object spotted in the camping wearing a flashing red collar. I wonder who that might have been Luis? Otherwise, our walk was uneventful.
I came into Paleochora via Panorama but made no stops other than to see if the dentist might be open as I was thinking I might need to change my appointment. There were people waiting to begin work as I passed the rockfall at 08:15.
It was going to be a good day for washing so I stuffed the machine with anything I could find that needed washing. The German family with the small children had produced another load but I decided they could wait for mine to finish. They have checked out and gone to Elafonissi to dry their laundry. Direct Bank Transfers are very popular at present so my bank account is looking good.
I went round to tell everyone about the road closure and then met Sebastian who told me he'd passed through on his bike following a short delay.
I must have spent some time asleep in the sun following my slightly earlier start and the excitement of doing some washing.
Michaelis came to the camping with loads of tomatoes as I suspect they've cleared the greenhouses. I have tomatoes to last a lifetime. Manolis was working on his boat servicing his outboard motors. He tells me his large outboard produced 2,500 hp but I suspect not.
Erica and I went to inspect T2 and T3 where the cupboards and interconnecting doors have been replaced in T2. The ceiling has been replaced in T3 where rain was coming through the roof. They are now at least better than they were. Removing the redundant gas appliances and properly blocking off the roof vents might be an idea as well as providing a better solution to replace broken polycarbonate roof lights. Maybe I'm too critical?
The bulk of the washing has been folded and put away although I ran out of steam after a while. I've found a supply of nutritional yeast in Thessaloniki so have ordered 250g which will keep me going for a while. The delivery price is the same regardless of the weight. The dogs are fed and my food should be ready. It's 18:30 and I'm wearing only shorts and a polo shirt! Spring may be springing after all.