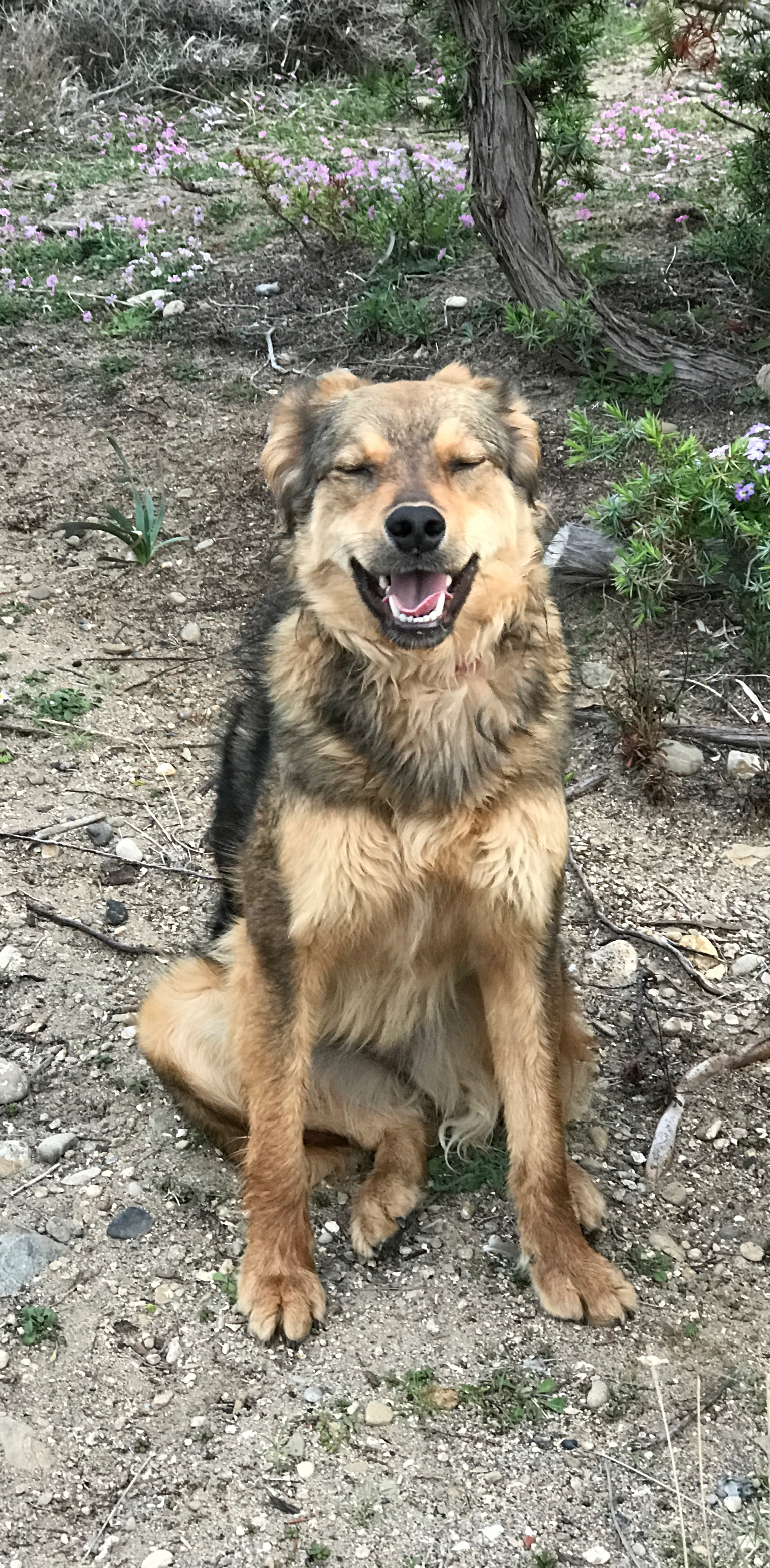 I am Minnie.
I was born on 28 October 2015 and am one of seven puppies from my mum, Missie, who now has a wonderful home in Germany. I have lived all my life outside in a lovely location right by the sea. We go for walks every morning in a beautiful place, only a couple of minutes away, where we can play, dig, swim and have fun in the sand. I like to go in the water summer or winter and to dig and play in the sand. I have a boyfriend called Micky and we love to run together and play on the beach.
I am the largest of the seven puppies. Although I enjoy my food, I don't ever seem to put on much weight. A bit like my mum in other ways too.
I like other dogs and I like people too. Once I get to know you, you'll see just how affectionate I can be. I do like to run about quite a bit but I'm happy to sleep all day so long as you take me on a nice, long walk.
Here are some more details which might interest you:
I am brown and black as you can see from the pictures
I am a girl
I weigh about 14kg
I am cm tall
I won't have any babies as I have been sterilised
I've had all my regular doggy jabs and parasite treatments
I know how to sit nicely but I'm a bit of a fidget
I know my name and will come when you call me
I get on quite well with other dogs
I can be a bit bouncy so younger children might need supervision until I get the hang of it
I've lived all my life in the country so don't really know much about cars and roads. You will need to spend time with me so I understand and am not afraid
I am clean in my kennel but I've never lived in a house
I now live with my forever family near Hanover in Germany